International Renewable Energy Forum
6th and 7th of September in Vienna, Austria

International Renewable Energy Forum 2018
ICT Solutions presents its International Renewable Energy Forum 2018 which will be hosted on the 6th and 7th of September in Vienna, Austria. Bringing together Renewable Energy Experts / Professionals /Leaders from across the globe.
These two days our delegates will have the opportunity to see, listen and join in highly interactive Panel Discussions, Q+A Sessions to understand the latest Trends in Renewable Energy, How to Access Green Finance, Corporate Renewable Power Purchase Agreements, Renewable Energy Investment in Europe in Biomass.
New European Climate and Energy Framework 2030
Insights on Corporate Renewable Power Purchase Agreement (Corporate PPA)
Market and Industry Trends in Renewable Energy and Emerging Markets
Best Practices in the field of offshore wind projects
Processing Waste into Clean Energy while Achieving 95% Municipal Waste Recycling
Climate Investments in Europe after Brexit
Access to finance for green investments
Project financing of renewable energy with and without long term price security
Find out the newest alternative financing tools
Renewable Energy Investment in Europe in Biomass
Renewable Energy Speakers
Anna Chmielewska
European Bank
Anna Bio
Main focus on Power, Energy specialization in energy and infrastructure, investments, and structured finance.
Sophie Dingenen
Bird & Bird
Sophie Bio
Corporate & Projects Partner, Global Steering Committee Member Energy & Utilities, Co-Head of the International Renewables Group
Dr. Komendantova
(IIASA)
Komendantova Bio
Dr. Komendantova is a coordinating participation of IIASA in the project 'MENA Sustainable ELECtricity Trajectories Energy for sustainable development
Gregory Wilcox
OrbisTech, LLC
Andreas Gunst
DLA Piper
Andreas Bio
 Andreas is an energy, projects and finance practitioner qualified in England & Wales. His practice involves advising on renewable electricity generation projects, on corporate power purchase agreements (CPPAs) and renewables support schemes, and on the trade of renewable attribute certificates, such as GoOs, I-RECs and RECs. Most recently Andreas has advised on the establishment of the I-REC system and on the development of a market standard CPPA."
Ranjan Moulik
Natixis
Ranjan Bio
Experienced project/export & acquisition finance professional with over 20 years of experience in conventional power, renewables (including CSP and offshore wind), infrastructure and transport.
Hans-Christian Schulze
Eolus North America, Inc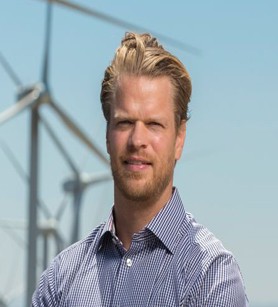 Hans Bio
Co-founder of the Swedish wind farm developer Svenska Vindbolaget, established 2008 and sold 2011 to Eolus Vind, the leading wind developer in Sweden and the Nordics
Dhruv Mehta
UNIDO
Dhruv Bio
Dhruv Mehta is involved with the research and development of renewable energy projects in Sub-Saharan Africa, Latin America, South and South-East Asia. Focused on analysis of data for the preparation of global renewable energy projects, attraction of financing and policy intervention determination.
Hein Tonnaer
Clifford Chance
Hein Bio
Hein Tonnaer specialises in project finance (with a focus on renewable energy) Mandates include all the major project financings in renewable energy (Borssele, Luchterduinen, NOP Agrowind, Gemini, three large onshore windfarms in Sweden and Westermeerwind) Hein also advised on the first umbrella project financing of 9 onshore windfarms for Eurus Energy Europe and is also involved in a number of PPP projects.
Rosario Piazzese
FGICT
Rosario Bio
A member of the anti-fraud association ACFE (Association of Certified Fraud Examiners) working on standards for sustainable ICT and ICT Strategies
Mario Riello
SunPower
Mario Bio
Seasoned C-level executive with entrepreneurial attitude and involvement in several start-up operations. Operations and General Management experience across EMEA
Become A Speaker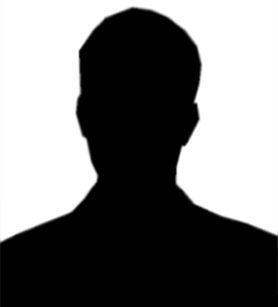 Allan Baker
Société Générale
Allan Bio
Alan Baker has financed power projects in Europe, US, and Asia, green-field renewable energy, through gas and Clean energy sector, leading role in offshore wind sector and a Financial Advisor to a floating wind project.
Yaroslav Petrov
Asters
Yaroslav Bio
Yaroslav focuses on energy law projects (oil & gas, electricity, renewable energy, and energy efficiency) as well as dispute resolution (international arbitration, and commercial litigation)
Zulandi van der Westhuizen
Energy Expert
Zulandi Bio
Strategy development expert with 16+ years' experience in scenario planning and business intelligence in the global energy sector.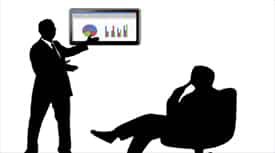 Reason 1 - Live Case Studies
Listen to case studies by leading experts in the industry today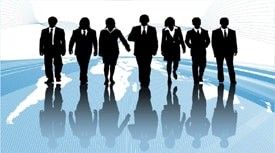 Reason 4 - Top Level Presenters
Meet top level presenters and get to know what the top industry experts say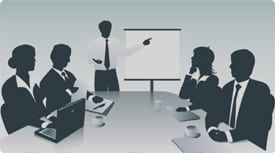 Reason 2 - Open Panel Discussions
Join interactive panel discussions with questions and answers with your peers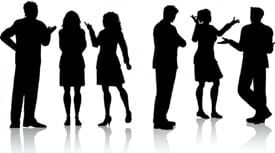 Reason 5 - Business Day Out
Take a day out of the office and meet new partners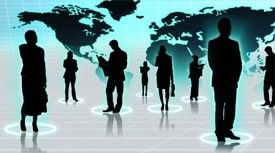 Reason 3 - Business Networking
Network with C Level Experts from across Europe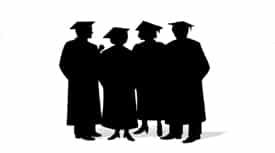 Reason 6 - Business Educaction
Get to know a new city and educate your self as learning never stops
Chief Executive Officers, Chief Financial Officers,  Business Partners, Managing Directors, General Managers, Heads of Projects,developers, lenders, asset managers, entrepreneurs and venture capitalists, senior bankers, lawyers, government officials, regulatory bodie, Senior Vice Presidents ,Vice Presidents,  Senior Managers, Managers , Analysts ,Consultants , Advisors OF:
Managing Directors/ CEOs
Heads of / Country Heads
Technical Managers /Engineers
Plant & Operations Directors
Heads of Technical Department
Maintenance Directors/Managers
Head of Finance and Investments
Business development
Project Directors
Business Development Directors
Sales Director
Solar and Wind Farms
Developer
Manufacturers
Engineering Companies
Technology Providers
Utilities
Regulators and Industry Bodies
Financial Institutions
Investment and Development Banks
and Renewable Energy Experts / Professionals from cross industries across the Globe.
Industry Professional
Discounted Seats Available
1 Person

Open Pannel Discussion

Networking

Free Tour of Vienna

Live Speakers

Lunch & Coffee Breaks

Presentations in electronic Format
Industry Professional
Discounted Seats Available
2 or more People

Open Pannel Discussion

Networking

Free Tour of Vienna

Live Speakers

Lunch & Coffee Breaks

Presentations in electronic Format
Solution Provider
Group DIscount Available
1 Person

Open Pannel Discussion

Networking

Free Tour of Vienna

Live Speakers

Lunch & Coffee Breaks

Presentations in electronic Format