Introducing our International Renewable Energy Forum – Grab your Early Bird seats Today!
We are pleased to announce that we will be hosting an International Renewable Energy Forum that will be taking place in the beautiful city of Vienna in Austria on September the 6th and 7th at Mercure Wien Westbahnof Hotel.
The event will be very selective, bringing together renewable energy professionals and leaders from across the globe. In these two days, our delegates will have the opportunity to maximize learning, development and of course networking with their peers.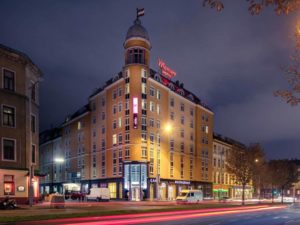 Our delegates will have the opportunity to get involved in the highly interactive forum with Q & sessions after each presentation, networking breaks. network luncheon and an open panel discussion. We will also be throwing in a free tour of Vienna (yet another networking opportunity)
We will be covering the latest developments, trends, and regulations affecting renewable energy in today's markets, which will be presented as live case studies from renown companies and experts in their field.
The Forum will be covering project finance, green investment, solar energy, wind energy, energy storage, biomass, waste into renewable energy and much more…
We would like to take this opportunity to thank our sponsors and media partners and delegates
Seats are now open at the Early Bird promotions, for a limited time only!
We will be soon introducing the speakers and topic choice, if you would like more information about the forum or would like to request an updated Agenda, please feel free to contact us