Welcome To ICT Solutions
Bringing  Professionals Together to Build A Better Future

We are hosting our HR Forum 2022 on the 2nd and 3rd of June in Amsterdam, The Netherlands.
We will be hosting our 2nd Annual International Banking Innovation Forum in June 2020 in Vienna, Austria.
Details Coming Soon!
We will be hosting our 2nd Annual International Collateral Management Forum in September 2022 in Vienna, Austria.
Details Coming Soon!
We will be hosting our
Annual International Payment Forum in 2022 in Vienna, Austria
.
Details Coming Soon!
Join Us At Our Up-Coming Events
Enquire About In-House Training / Workshops / Master Class
Choose from various learning programs to get the best learning experience with one-on-one interaction. The most cost-effective approach for Learning and Development is In-House Training, maximizing the ROI and keeping your organization ahead of the competition with the latest market developments and trends at an unbeatable Offer- The Experts come to you!
SFTR Training
Blockchain
HSE Training
HR Training
What training would you require?
Who will you meet?
 Chief Executive Officers | Chief Financial Officers | Chief Operations | Chairs| Members of the Board | Senior Vice Presidents | First Vice Presidents |Executive Vice Presidents | Vice Presidents Managing Directors | Executive Directors, Directors, Global Heads | Regional Heads |Group Heads | Heads & Leads General Managers | Managers Analysts | Consultants & Advisors and many other….
Why Attend?
Listen to the experts
Hear about up to date live case studies
Q & A sessions after each presentation
Get involved in the open panel discussions
Stay updated with the latest trends and developments
Network with similar minded professionals
Gain a competitive edge
All speaker presentations presented on USB pen drive
Join us for a FREE walking tour
Enjoy a business day out
Exchange ideas and knoweldge with your peers
Annual International Payment Forum Video
Collateral Management Forum Video
Annual International HR Forum Video
Michael Leitner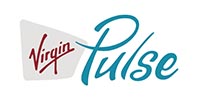 The event was well organized and focused on personal exchange and experience sharing. I highly appreciate the efforts of generating an attendee base across a large variety of organizations which allows profound exchange and a lot of food for thought. Everyone left the conference really inspired and with a lot of energy to get things into action
Gyozo Nagy
Thank You very much, for the possibility to attend the PSD2 Workshop at Visegrád on 23rd June. As for me, it was a great event to widen my knowledge on the topic, because I am an (application) Network  Infrastructure Architect with the responsibility to support (among other things) PSD2 implementation of our Bank.  Istvan Toth PSD2 Architect of Raiffeisen also attended the workshop, and he could be benefited slightly different stuff from the event.
Tamás Homlok
The video spot is very impressive about the last Payment conference which was held in Vienna last November (Lots of interesting topics and experts) Congratulation!
Koloman Buzgo
I signed up for PSD2 workshop hoping to improve my knowledge … but I left with vastly more. I learned about the regulatory background. I had an opportunity to look inside the kitchen of the banks and third parties. Not only was the workshop both learning and challenging but it was fun too. Thank you ICT Solutions for inviting me!
Iztok Boroje

The event was well organized with good speakers and some very interesting topics and presentations
Julia Sosnovskaya

Participation in the conference was a real privilege for me to be a part of the journey into the world of HR excellence. Such continuous conversations help to think big and to make a difference at the workplace
Julinda Kasmi

A brand new approach to how different organizations from all over the world think of, and act relating to their main assets, human resources…looking forward to being part of the 3rd International HR Forum.