Our
2nd International Payment Forum
2nd Annual International Payment Forum  – 
November 22nd & 23rd
This year the event is put together with industry experts focusing on New EU Regulations and on Payment Innovations to see its impact on the Payment Industry today and how Banks can benefit from them which is the main reason our conference will have presentations both from the European Payment Council and The European Banking Authority alongside several case studies.
Mehdi Manaa
Deputy Director for General Market Infrastructure & Payments for The European Central Bank
Javier Santamaría
The Chair of The European Payments Council
Our
Past International Forums
Network with your Peers
Meet and build your network with similiar minded industry professionals form across the globe
Elite Speakers
Meet Top Level Senior Presenters  to understand what new challenges are ahead
Industry Driven Content
Our agenda is put together by surveys  which gathers the topics the market would like to hear about
C Level Experts
To bring together C Level Experts from across the industry to share their experience and ideas on what they are doing to stay competitive today
Case Studies
Listen to case Studies by C- Level Experts in the Industry
Panel Discussions
Join Interactive Panel Discussions with Question and Answers with your peers
Become A Sponsor
Share your Indusrty Success
We would love to hear form your Company about been a Sponsor of our Upcoming Events
Become A Speaker
Express Your Views
Please feel free to contact us about Speaking at one of our Upcoming Events.
Become A Partner
Partner With Us
Lets work together and partniship with us for one of our Upcoming Events
Tamás Homlok – Erste Bank Hungary

Head of Payment
The video spot is very impressive about the last Payment conference which was held in Vienna last November
(Lots of interesting topics and experts) Congratulation!
Koloman Buzgo – ČSOB Finančná skupina

Head of Corporate Customer Solutions Division
I signed up for PSD2 workshop hoping to improve my knowledge … but I left with vastly more. I learned about the regulatory background. I had an opportunity to look inside the kitchen of the banks and third parties. Not only was the workshop both learning and challenging but it was fun
too. Thank you ICT Solutions for inviting me!
Gyozo Nagy – Raiffeisen Bank Hungary

IT Architect
Thank You very much, for the possibility to attend the PSD2 Workshop at Visegrád on 23rd June. As for me, it was a great event to widen my knowledge on the topic, because I am an (application) Network  Infrastructure Architect with the responsibility to support (among other things) PSD2
implementation of our Bank.  Istvan Toth PSD2 Architect of Raiffeisen also attended the workshop, and he could be benefited slightly different stuff from the event.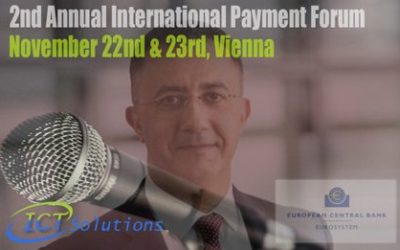 It's our Great! pleasure to Welcome Mehdi Manaa We will have Mehdi Manaa presenting at our 2nd Annual Payment Forum on November 22nd and 23rd, Taking place in the beautiful city of Vienna. Mehdi Manaa has been the Head of the Market Infrastructure Development Division...
read more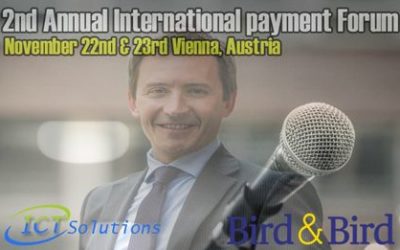 It is our pleasure to welcome Scott McInnes as one of our Key Presenters at our 2nd Annual International Payment Forum on November 22nd & 23rd   Scott McInnes is a partner working closely with both our the Banking & Finance regulatory group. He is considered a leading...
read more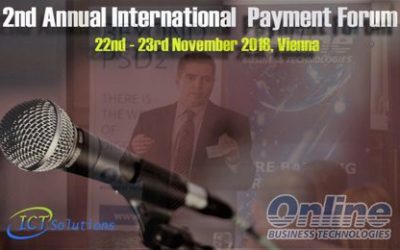 József Németh We are very happy to announce that József Németh, who is our Premium sponsor will be joining as as a Speaker at our 2nd International Payment Forum. József Németh is a Deputy CEO of Online Business Technologies. His main focus and responsible is on PSD2,...
read more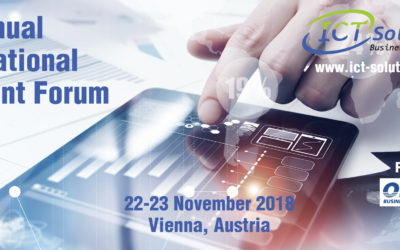 Second Annual Payment Forum - Reserve you early bird seats today! International Conferences and Training presents its 2nd Annual International Payment Forum 2018 which will be hosted on the 22nd and 23rd of November in Vienna, Austria. We will discuss some of the...
read more