Many thanks for visiting us on your mobile phone. Due to the informative nature of the website, only limited information is available on mobile devices. Please visit the website on a Desktop or Laptop for full details
International Banking Innovation Forum
13th and 14th June 2019 – Vienna, Austria
International Banking Innovation Forum
13th & 14th June – Vienna, Austria
Introduction & 
Key Note Speakers
Banking Professionals are faced with many new challenges as PSD2 & Instant Payments in Europe at center stage which are driving automation and Innovations. Join us and listen to Top Industry Experts presenting Live Case Studies on how they are tackling these topics. It will be a Highly Interactive Forum with Q & A Session, Open Panel Discussions and Networking Opportunities.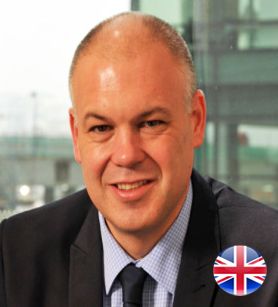 David Geal      

 FCA – Director of Retail Banking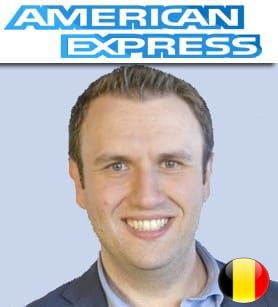 Elie Beyrouthy

Vice President, Europe and Government

Affairs and Voice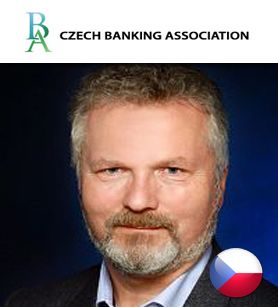 Tomáš Hládek

Senior Executive Manager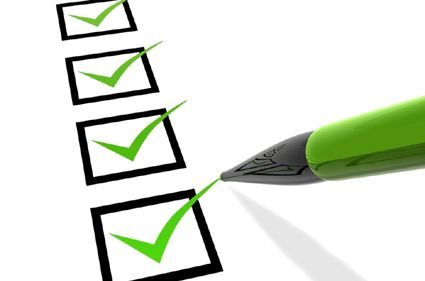 Open Banking as an API
AI and Banking Automation Processes
Delivering Innovative Customer Experience
Digital Banking
Instant Payment
Fintech vs Banks
Mobile Banking
EU Interchange Fee Regulation
Blockchain Technology
Chief Executive Officers | Chief Financial Officers | Members of the Board | Senior Vice Presidents | First Vice Presidents | Executive Vice Presidents | Vice Presidents | Managing Directors | Executive Directors | Directors | Global Heads | Regional Heads | Group Heads | Heads & Leads General Managers | Senior Managers & Managers Analysts | Consultants & Advisors
Cash Management | Compliance | Corporate Banking | Digital Banking | E-Banking |Electronic Payments | Innovation | Online Payments | Online Security | Payment Cards |Payment Policy | Payment Services | Transactional Banking | Retail Payments | SEPA | Transaction Banking | Treasury Operations | Treasury Services | Treasury Systems
and various Payment professionals from cross industries across the Globe.
Our 2019
Bannking Innovation Speakers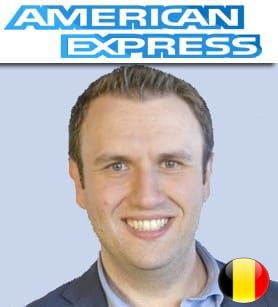 Vice President, European Government Affairs
Elie Beyrouthy
American Express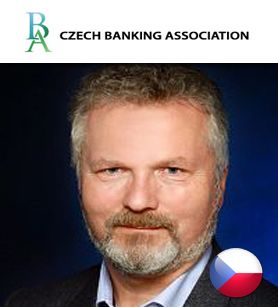 Tomáš Hládek
Czech Banking Association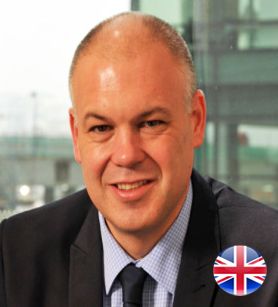 Director of Retail Banking at the FCA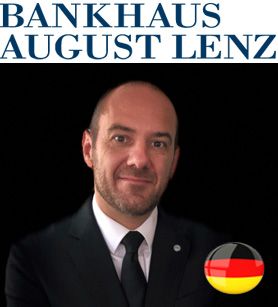 Director/Authorized Signatory, Head of Business Development, Marketing, Product Management,Treasury & B2B Payment Services
Jochen Werne
Bankhaus August Lenz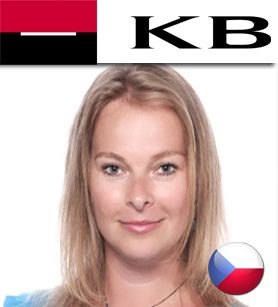 Head of Innovation Management
Monika Drobná
Komercni Banka
Director, KB SmartSolutions
Patrik Novy
Komerční banka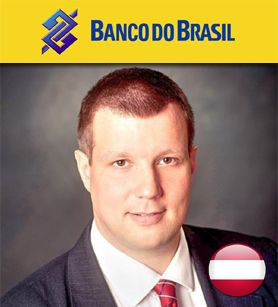 Customer Experience, Project Management, and Data Protection
Gabor Megyesi
Banco do Brasil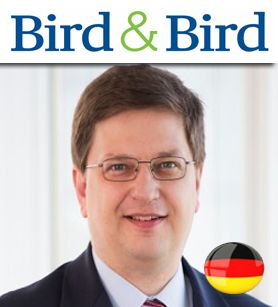 Heads the Banking & Finance practice in our Frankfurt office and is a member of the international Banking & Finance practice group
Dr. Michael Jünemann
Bird & Bird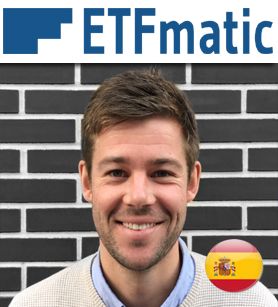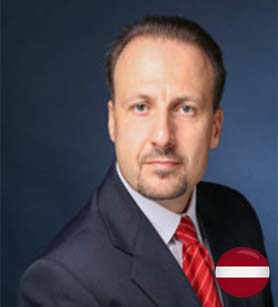 Banking, Payments & Innovation expert
Panagiotis Kriaris
Banking, Payments & Innovation expert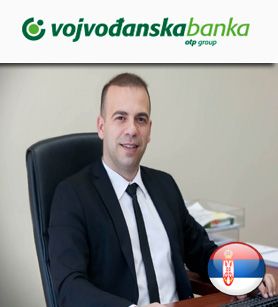 Digital Channels and Contact Centre Division Assistant Director
Bojan Pokrajac
Vojvodjanska banka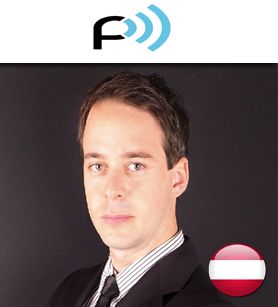 CEO, Business Development, Innovation
Martin Glettler
PayMagnet Technologies Ltd.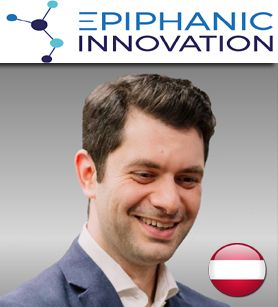 Founder at epiphanic GmbH
Managing Partner | CORE SE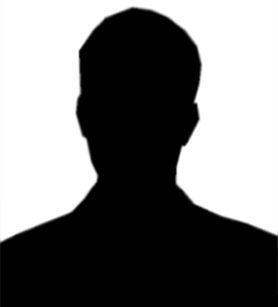 Become A Speaker
Join Our Specialists
Click "Here" To Request Agenda
American Express is a globally integrated payments company, providing
customers with access to products, insights and experiences that enrich
lives and build business success. Learn more at americanexpress.
com and connect with us on facebook.com/americanexpress, instagram.
com/americanexpress, linkedin.com/company/american-express, twitter.
com/americanexpress, and youtube.com/americanexpress
LGFG FASHION HOUSE is known in the corporate world, among professional athletes, and in Hollywood as the premier brand of bespoke and custom suits, shirts and shoes. LGFG is renowned the world over. LGFG provides the finest British tailoring, brought directly to your home or office by our expertly trained Executive Clothiers. 
 LGFG suits were featured in "The Rock's" summer blockbuster "Skyscraper" and we continue to be the suit company of choice for thousands of executives worldwide.
Join Us In The
Beautiful City Of Vienna
Austria Trend Hotel Savoyen Vienna
The 4-star Hotel Savoyen Vienna is housed in the revitalized building of the former imperial and state printing house in the heart of Vienna's embassy district. From the outside, it enchants you with its traditional Viennese façade, which is a listed building. Inside, however, you will receive bright, modern architecture and the highest level of comfort
Event Airline Partner
All Delegates that book flights would receive up to 15% Discount on flight ticket.
Book Discounted Flights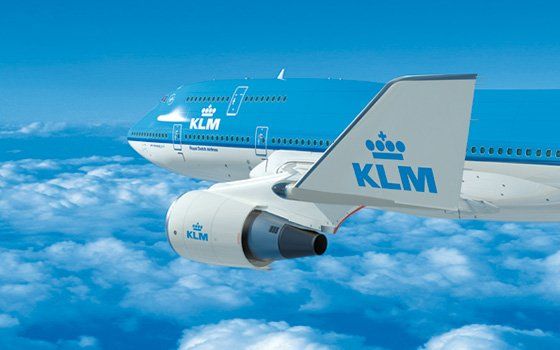 Museum of Technology

Museum of Technology

Vienna's Ringstrasse

Vienna's Ringstrasse

Danube Tower

Danube Tower

Vienna State Opera

Vienna State Opera

Giant Ferris Wheel

Giant Ferris Wheel

Belvedere

Belvedere

Kunsthistorisches Museum Wien (Art History Museum)

Kunsthistorisches Museum Wien (Art History Museum)

Hofburg – Imperial Palace

Hofburg - Imperial Palace

St. Stephen's Cathedral

St. Stephen's Cathedral

Schönbrunn Zoo: Europe's best zoo

Schönbrunn Zoo: Europe's best zoo

Schönbrunn Palace

Schönbrunn Palace
Join us for a FREE Tour of Vienna and Network with Your peers
Top Level Presenters
Live speaker presentations from leading authorities
Q & A Sessions
Ask your questions after each presentation
Business Education
Learn, educate and develop with specialists in their fields
Live Case Studies
Real life business solutions from experts in their field
Networking Breaks
Plenty of networking breaks and luncheon
USB Presentations
Speaker presentations presented on USB pen drive
Open Panel Discussions
Questions answered by the leading experts
Business Networking
Meet, exchange ideas and Network with your peers
Business Day Out
Take a break from work and meet similar minded people
Reseve your Tickets ->
Book Now!
Industry Professional
Discounts available for group bookings, please contact us for discount rates
Solution Provider
Discounts available for group bookings, please contact us for discount rates